Huntington Spring 2018 Semester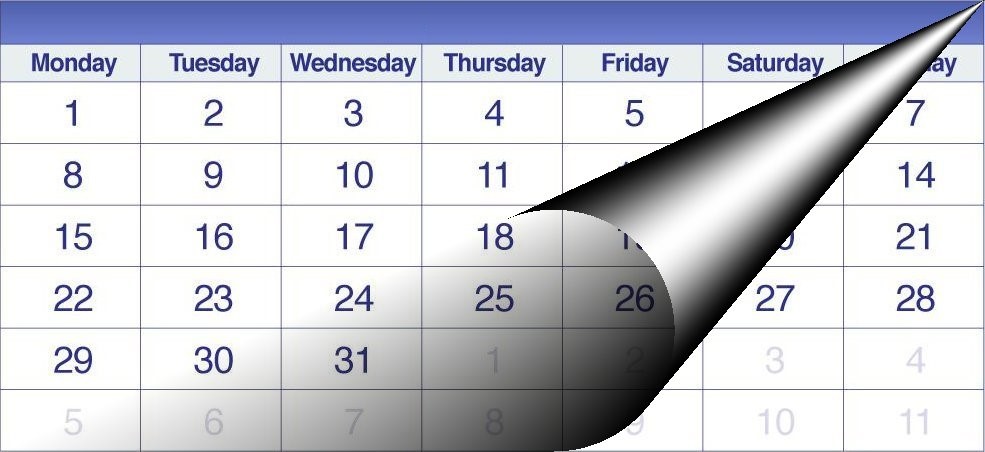 Calendar for Huntington Learning Center Courses

Teachers will notify their students of any changes.
Find a course that interests you and learn more.
Introductory Course
Introduction to Computers: At the start, we expect that you know little, if anything, about computers. By semester end, you will be able to start the computer; use the computer to create documents and e-mail; "surf" the internet to bank, buy, or research; run programs; organize data; and, at day's end, properly shut down the computer. Knowledge of these basic functions is a prerequisite for all other computer-based classes. Read more . . .
The Computer
Windows: This course presents the various functions of Windows using Windows 10, Microsoft's newest Operating System. You will learn the regular procedures that work with any version of Windows such as The Desktop, the Task Bar, the Start Screen, the Control Panel, file management, installing and removing programs (Apps), and searching. Using security and protection programs will be covered. While Windows 10 is the Operating System used, the concepts and instructions are appropriate for earlier versions of Windows. Read more . . .
Computer Repair: In this hands-on workshop you will be working inside the computer. You'll learn how to do hardware tasks yourself – adding memory, replacing the battery, etc. Read more . . .
The Internet
All Internet classes are appropriate for PC and Mac users.
Genealogy: Has researching your ancestors become a frustrating chore? Apply the same techniques used by the professional genealogists. See how to extract clues from old newspapers and other less known databases. Learn how to access the world's largest genealogical data collection for free. See how to make use of lesser known websites and state archives. Become familiar with some of the free genealogical web sites. There is no requirement of any prior genealogical experience. Read more . . .
Skype: Skype is a FREE software program that allows you to make low-cost (and, in many cases, free) telephone calls and video chats anywhere in the world. Learn how you can join the hundreds of millions of people who save money using Skype. Skype can be used on mobile devices as well as desktop and laptop computers. Students can bring their devices to class in order to get help with setting up Skype. Read more . . .
Master the Cloud: If your hard drive is filling up, you aren't backing up all those great photos of your grandchildren, if you want to share files and photos with your friends and relatives, you need to learn about the cloud. You can do all these things and more for free. When you leave you will have a free Google Drive account with 15 GB of storage and have your smart phone photos backed up automatically. Read more . . .
Mobile Devices
Introduction to the iPad: You'll learn about basic iPad settings and how to use your iPad for reading, writing and organizing email and text messages, accessing the internet via its web browser, acquiring and reading e-books, and how to find and install third-party apps (including the camera and photo apps). You will also be introduced to listening to music and some basic uses of iCloud. In short, this course will teach you everything you need to know to be able to use this incredible device.(Bring your iPad to class.) Read more . . .
Introduction to the iPhone: You'll learn about iPhone settings and navigation, how to use the iPhone's native apps, how to find and download third-party apps, how to use the iPhone camera, how to send email and text messages – and even how to make phone calls! You will also be introduced to listening to music and podcasts on your phone, and some basic uses of iCloud. In short, this course will teach you everything you need to know to be able to use this incredible device. (Bring your iPhone to class.) Read more . . .
Android Smartphone and Tablet: The only real difference between an Android phone and an Android tablet is that a phone can place and receive phone calls via the carrier's network, and a tablet generally cannot. In this course you'll learn about settings, camera, email, web browsing, calendar, music and apps on your Android device. You'll also learn how to customize it, send texts, and more. All these functions will help you make the most of your phone or tablet. (Bring your Android Smartphone and/or Tablet to class.) Read more . . .
Social Media
All Social Media classes are appropriate for PC and Mac users.
In this first class, you can create a Facebook account if you don't already have one (you must already have an email account and be able to sign into your email account in class).  Alternatively you can follow along with a student account.  Learn the latest of Facebook Menu Navigation, Facebook Privacy and Account Settings, Timeline, and News Feed features. Read more . . .
Facebook: Function and Features:
This class is for those students who already have a Facebook account and want to become more comfortable with the latest Facebook functions and features. Topics include filtering your News Feed, creating Friends Lists, Messaging, Chatting, uploading Photos and Video, creating and editing Photo Albums, using Business Pages, using Help,  Deactivation and Deletion of your Facebook account, Privacy and Account Settings, Timeline features, creating and joining Groups, and Video Calling. Additional topics will be covered by request. Come to class to share and resolve your Facebook issues and questions. Read more . . .
Twitter: Twitter is in the news more than ever these days, and has become a vital communication channel. Twitter is a free service that you can use to follow politicians, entertainers, sports figures, TV shows, celebrities and more. You can also follow specific topics of interest. Learn how you can use this increasingly important service without opening an account. Or, create an account – your grandchildren will think it's awesome that you can tweet.  Read more . . .
Photography
Digital Photos 101: You own this great little camera, iPad or Smart Phone. You carry it with you all the time and take photos of your friends, grandchildren, pets, foods, special events and your vacations. You pride yourself on taking great candid shots. But, at the end of the day, what can you do with them? Thanks to the age of the digital photo, we now have access to more and better pictures than we ever had before. Because they are digital, we can easily edit them, crop them, share them and print them. Here is the class that will enable you to manage and use all your great photos, including how to transfer photos from your device to your computer, and back again.
Read more . . .
Video
All Video classes are appropriate for PC and Mac users.
Streaming Video: There is a whole world of entertainment and educational media available to you beyond what is offered to you by your regular TV service provider. In this course you will learn about the different ways to stream video and access these sources either on your TV, tablet, computer or phone. You will also learn what hardware (Roku, Chromecast, etc.) and/ or software you'll need, and how to set them up. Read more . . .
Finance
All Finance classes are appropriate for PC and Mac users.
Stock Market Investing: Have you ever felt that making investment decisions is so complex that they can only be made by professionals? In this course you will learn some of the skills necessary to successfully invest in the stock market. It applies whether you manage your own investments, use a financial adviser or have a managed account. The course is for experienced investors and those with limited knowledge. New investors will learn basic skills. Experienced investors will expand and improve their skills. Read more . . .
Course fees are for the Huntington Learning Center. Prices vary by location. Please contact seniornet@fsl-li.org