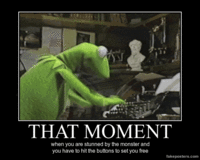 If you want to enhance your typing skills past one-finger hunt-and-peck, then these typing programs may be for you.
MakeUseOf recommends several free Typing Tutorials, from basic to fun and playful which can be used on any PC.
Keybr
10FastFingers
TypingWeb
BBC – Dance Mat Typing
Typing Karaoke
Fun to Type
Rapid Typing*
Amphetype
*This is the one that I think is the best to get started, click the download link.
If you are a Google Chrome browser fan – these are free "extensions" in the "Google Chrome Store."
Type Fu
Key Hero
Type Scout
TypingClub
TypingWeb
Typing Tutor